The history of Acupuncture as a treatment for post traumatic stress and detoxification from drugs and alcohol is well documented. We are collecting a list of such studies. At the end of this letter there are several general links for acupuncture and PTSD. It is also important to consider a few other facts:
The VA has at least two upcoming studies planned to test ear acupuncture efficacy for PTSD. "The Veterans Mental Health and Other Care Act" was passed by Congress in 2008. We have updated information on how acupuncture is used at VA centers across the country. If you look at the official VA website, acupuncture is offered by the VA throughout the country. On one page it stated that "many people feel better" in terms of emotional wellness and suggested: "ask your doctor to refer you to an acupuncturist". In general though, except for a couple exceptions, acupuncture in the VA is used primarily for pain management and performed only by MDs.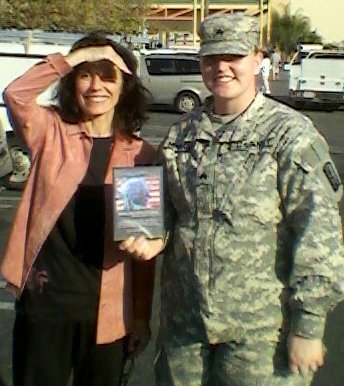 One VA PTSD study was done in August 2009. There are very few select instances in the entire country where an acupuncturist works in the VA system. The bottom line is that we need to fill the needs of many vets who are desperately seeking alternatives and need acupuncture therapy now. Many vets are getting great results with acupuncture across the country from sources other than the VA. A volunteer program called Acupuncturists Without Borders is reporting good results and decreased symptoms. We have testimonials from vets treated for PTSD by other acupuncturists (and several of our own).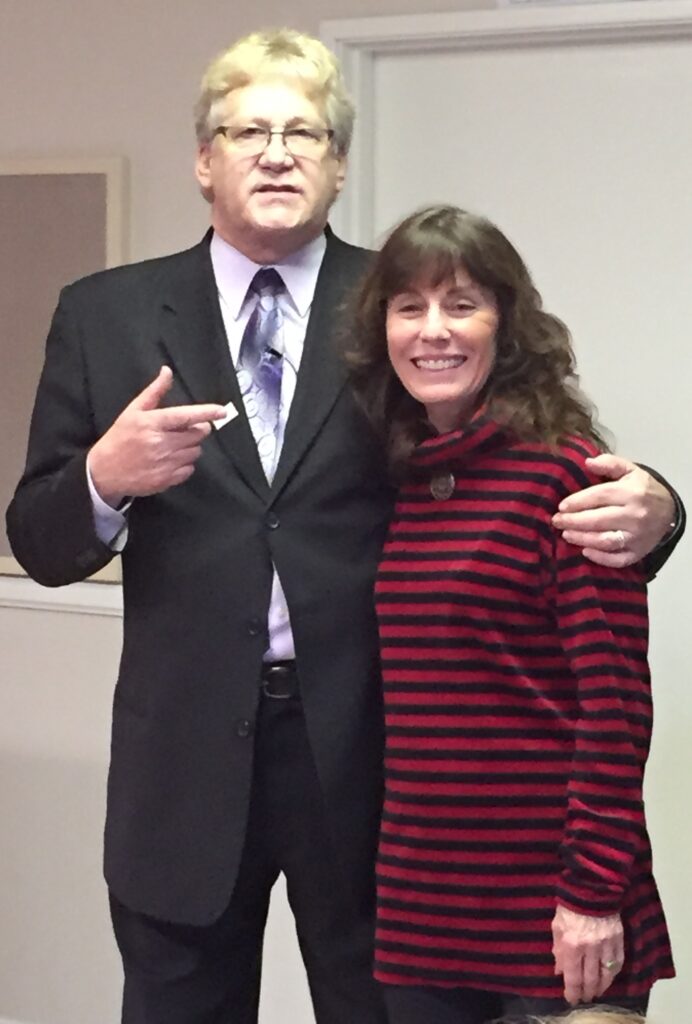 Acupuncture for post traumatic stress disorder: a randomized controlled pilot trial. 
Department of Psychiatry and Behavioral Sciences and Family and Geriatric Medicine, University of Louisville School of Medicine, Louisville, KY 40202, USA.
The study evaluated the potential efficacy of acupuncture for post traumatic stress disorder.  
PTSD patients received either acupuncture treatment, a group cognitive-behavioral therapy, or a wait-list control.  
Both acupuncture and cognitive-behavior therapy provided large treatment effects for PTSD. Symptom reductions were maintained at the 3-month follow-up for both modalities.
It is important to understand that substance abuse is a twin problem of PTSD. Alcohol, pot, and street drugs are often used to temporarily quell symptoms of PTSD but they create new problems. That is why substance abuse is so prevalent with returning vets, even if long term damage can result. There are many studies showing dramatic efficacy of acupuncture to treat substance abuse and prevent relapse. The practitioner should approach the patient with a sympathetic understanding of the dual diagnosis— addressing the subtleties of balancing treatment between PTSD and substance abuse. In other words, the patient may be using drugs, beyond prescription medications or in place of them, while they start to heal from PTSD. If they start to wean themselves from drugs, their PTSD may worsen for a time. Fortunately, acupuncture is effective for both problems and helps the body to heal holistically. Acupuncture has been incorporated into numerous drug & alcohol detox clinics across the country since the 80s. Numerous studies attest to its efficacy.
Fort Bliss Texas conducted a 2 year study for PTSD using a comprehensive integrative medicine program that includes acupuncture. The acupuncturist, Joe Chang (not an MD) states in a peer publication AAAOM Journal concerning the inclusion of acupuncture in the protocol: "Evidence-based research was found to be the key component in the integration of CAM (complementary and alternative medicine)…..Currently, evidence based research for military acupuncture has demonstrated positive quantitative and qualitative, primary and secondary outcomes. A randomized controlled trial by Hollifield et al. (2007) indicated that acupuncture may be efficacious for reducing symptoms of PTSD, depression and anxiety." The article goes on to quote statistical details of the study. Attached is a link to the article, see Pg 24. and a second link to an abstract.
Please bear in mind that the scientific process of medical studies almost always necessitates repetition of studies. In most conclusions of studies, there is a universal clause…"more studies are needed". Meanwhile we are discussing a safe treatment that our vets are seeking, a treatment that is available to our general civilian population who use it for a wide range of reasons. We all need help in dealing with the difficulties of modern civilian and military life.
Links:
1. AAAOM journal (see pg 24): http://www.aaaomonline.info/ameracu/vol46.pdf
2. abstract of above study http://www.eclipsconsult.com/eclips/article/Psychiatry/S0084-3970(08)79140-0
3. In the last 2 paragraphs this long report it states that 70% of surveyed subjects want CAM available at the VA. It notes that Native Americans are especially underserved and because of a cultural reluctance to use remedies other than natural medicine. http://ecam.oxfordjournals.org/cgi/content/full/2/4/503