As we live in a stressful environment filled with physical and emotional toxins, we have to keep our heads and bodies together, by strengthening our coping mechanisms, our immune systems & our connection to Spirit. This means going to the cellular level of our emotional & physical chemistry… and beyond.
My study of Chinese medicine, cutting edge neuro-physics, the philosophies of many ancient cultures, and my own personal breakthrough experiences have led me to create an original synthesis of easily accessible techniques for breaking through the wall of our mental barriers. When we finally truly inhabit our body by sensing our cellular life for the first time, it is shocking to experience oneself as one large brain from head to foot. We thus are able to tap the intelligence that resides in every cell, as well as the pleasurable endorphin chemicals that seek a receptor site in each cell. In the Self-Healing-Cellular Meditation evenings that I lead, people from 16 to 70+ years of age have experienced the chance to change their state within moments. It is satisfying to see young people get high naturally, learning that they have the ability to induce a state of high energy and well-being In my Acupuncture practice, I specialize in depression and anxiety, along with internal disorders and inflammatory conditions.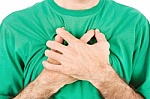 I apply these pleasure-inducing techniques during the treatment where appropriate and instruct the patient how to customize the best ones for one's life. A pioneer in the field of Complementary Medicine for three decades, Kathleen Ferrick Rosenblatt has studied Eastern and Western approaches to pathology, pain, and mental and emotional dysfunction. As is the author of Rene Daumal: The Life & Work of a Mystique Guide (SUNY Press), she applies both ancient and recent formulas, with customized directives for exercise and nutrition. She believes that the mind extends from the head to the toes, via the endorphin system so that the mind and body are literally ONE.
Health can only be found in the totality of one's being. Dr. Rosenblatt focuses on the underlying cause of inappropriate stress response and addictive behaviors. She will draw material from her book which contains material from centuries of Hindu philosophy and from the twentieth century's best spiritual guides. She has applied many of the theories about spiritual evolution learned from Daumal and the Hindu masters to help patients find immediate relief by learning to stimulate the endorphin network and balance the neuro-transmitters, and experience a deep sense of reunification of the mind, body, and emotional centers. She explains how to harness the radiant energy that bathes every cell of our psycho-neuro-immune system. From these many sources, she has brought together the best mind-body knowledge and taken the difficulty out of meditation. The patient can visualize the workings of the pleasurable mental and emotional centers that exist throughout the body. Dr. Rosenblatt inspires us to nurture our physical body/mind and enhance our self knowledge.
Share this: