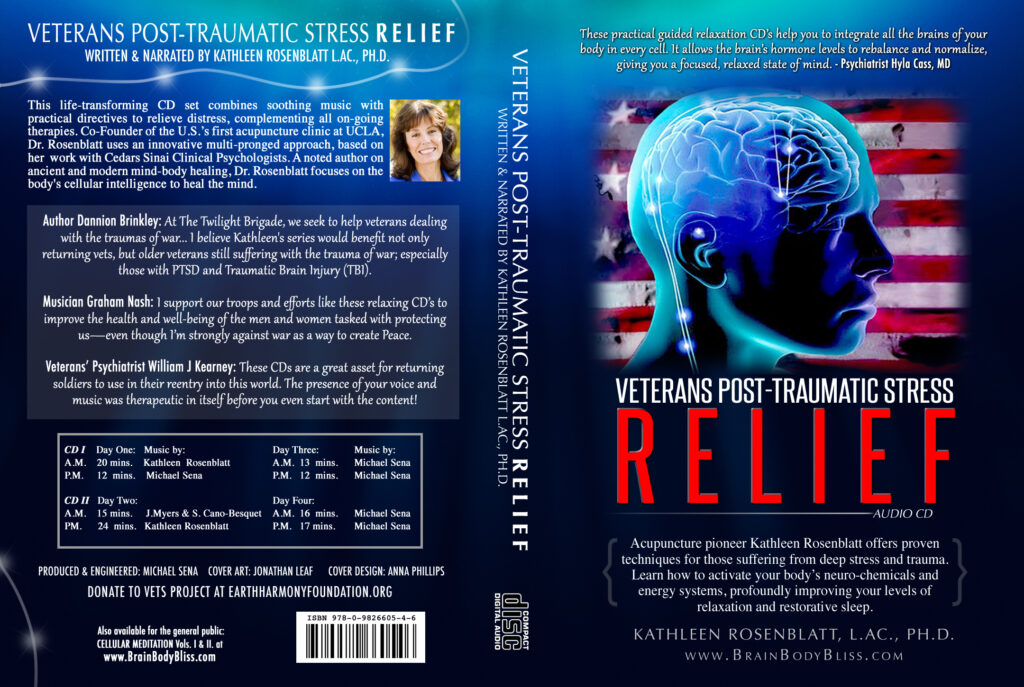 AdiAudio CDs based on Cellular Meditation for Veterans. Energizing morning and relaxing evening listenings, designed to help Veterans of all eras: all Iraq, Afghanistan, Viet Nam, WWII wars, to complement their on-going therapies and help them recover from post traumatic stress disorder. Consisting of original music with soothing suggestions on how to reintegrate the nerves and stimulate the relaxing chemicals in the body, with easy self-help exercises and practical advice to optimize life after war.
VETERANS STRESS RELIEF VOLs I & II Audio CDs – or Mp3
CELLULAR MEDITATION STRESS-RELEASE (For Civilians) – VOLs I & II Audio CDs or Mp3s
$15.00 plus tax, Shipping & Handling: $5.00 [2 sets for $25.]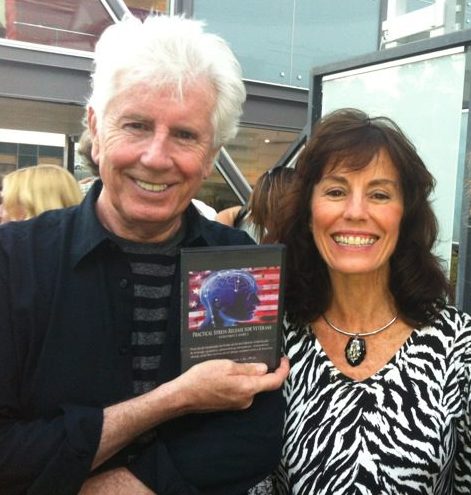 Singer/songwriter Graham Nash writes on the CD's back cover: " I support our troops and efforts like these relaxing CDs to improve the health and well-being of the men and women tasked with protecting us—even though I am strongly against war as a way to create Peace." Crosby, Stills, & Nash have supported Vets and Peace for their entire careers.