I have just returned from two weeks in western New York where I did a power point presentation to a large group of elders at Canterbury Woods Community Center. I invited audience members for demonstrations and every individual felt improved. But the biggest success lately has been the effect of my PEMF Pulsed Electromagnetic Field Stimulator on peripheral neuropathy. This disease is terrible since it involves numbness of the feet, and often severe pain along with the numbness. Pain and numbness at the same time? How is that possible!
In L.A. I had two patients aged 78 and 88 who both had virtual total remission in single treatments. In Amherst NY, two patients felt more feeling in their feet and ankles after every treatment. I think this needs to be made known because there are so many sufferers out there, and in western medicine, neuropathy is generally considered to be incurable. But the PEMF regenerates cell tissue and moves the inflammatory fluids and increases circulation. The nerves are returned to normal functioning. A miracle!
Here's a testimonial from the 78 year old woman who had several miracles along with the disappearance of her painful neuropathy!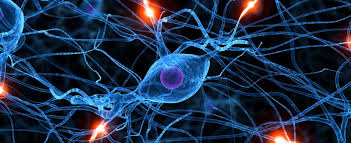 "Since I was 77 years old, I did not expect miracles from acupuncture, but in my very first treatment with Dr. Kathleen, I got one! I had immediate relief from longstanding, severe neuropathy in my feet. When I got off the treatment table I exclaimed: "I can feel the carpet! I can feel the carpet!" Neuropathy is one of those irreversible conditions. Yet pain was gone and feeling was back!
During that week the arthritic pain in my hips steadily declined and eventually went away after a few more treatments along with pain in my knees. I had full mobility without pain, with only some stiffness when sitting too long.
Dr. Rosenblatt also cleared up another longstanding issue: irritable bowel syndrome. Next was my 15 year long allergic rhinitis nasal infection and asthma. I had had many rounds of antibiotics but it had never gone away. Kathleen supplied me with herbal capsules—one was the Chinese equivalent to an antibiotic.
At first nothing happened but after three weeks, I finally woke up one morning with my nose clear, breathing easy, with little drainage or sneezing. A week later I could suddenly taste and smell after years of blockage. That was a phenomenal experience!
I found that Dr. Rosenblatt really knows what works for every part of the body. This was all accomplished in exactly 12 treatments: Hips, knees, feet, intestines, and nose/throat. I am so improved from when I first went to her and at my age it is really wonderful.
I am so grateful!" Nancy Simpson
Share this: